Picture the scene:  Girls'-Only Pizza Party while Hubby is away at his class.
In the kitchen, "Please Don't Stop The Music" (a song my corpse would roll off the table and twitch to) is pumping its very contagious cha-cha beat.
And I'm dancing.  Just. Like. The. Old. Days: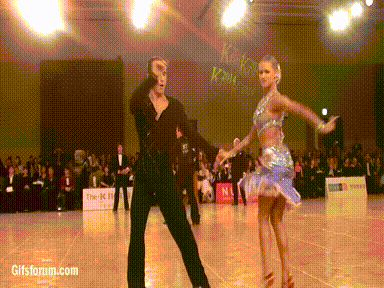 (Sigh) Good times. Good times…
Then (record scratch) Kiddo relegates me to back-up dancer when Ga Ga comes on.
A girl can reminisce, though…
Hubby used to rock his black sequins.  And heels.
God, I miss my fringe pants: